90 cm Gas Cooker with Full Safety
Full safety gas cooker with oven capacity of 115L.SABAF ITALIAN BURNER with Cast iron pan support.
Versatile Gas Cooker
All-in-One cooker with oven, grill, convection and rotisserie
Sabaf Italian Burner
SABAF burners have high efficiency rate and are energy savers
Convection Fan
Circulates air faster for more even and efficient cooking
Full Safety
Midea Cooktops feature a flame failure safety device fitted to each individual burner. If the flame is accidently extinguished, the device will block the gas flow to the individual burner.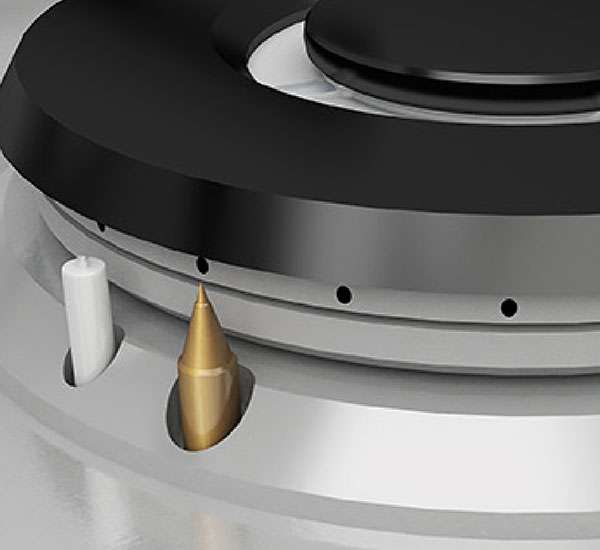 Experience Professional Baking
With innovative Midea "Oven eye" structure, our fan-assisted convection system delivers heat to every corner inside the cavity constantly. Simply and efficiently, it makes roasting or grilling perfect, even and quick.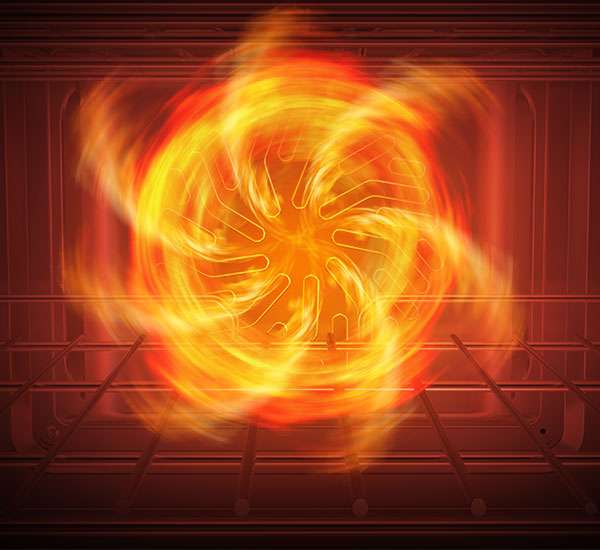 Enamel Interior
Our ovens have contemporary grey enamel with smooth surface EZ clean function. It can be easily cleaned without much scrubbing. This unique enamel coating is designed to be scratch-resistant, and long-lasting.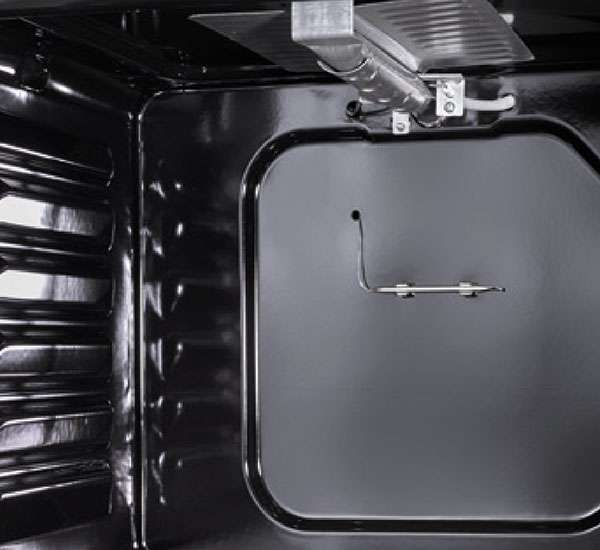 Removable Door
A removable door which makes the cleaning process much easier, reaching even the hardest places to clean and keeping your oven more hygienic. With this ease of use the inner glass can be easily removed/assembled without and special tool kit.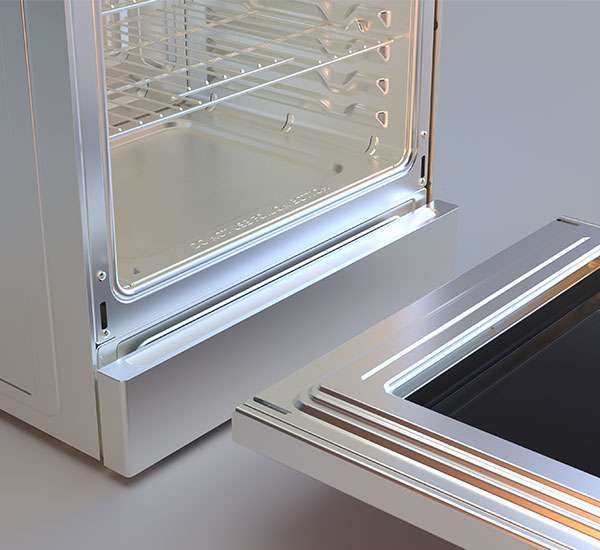 Safe Glass Lid
The removable glass lid can be closed quietly with extra protection from the rubber end.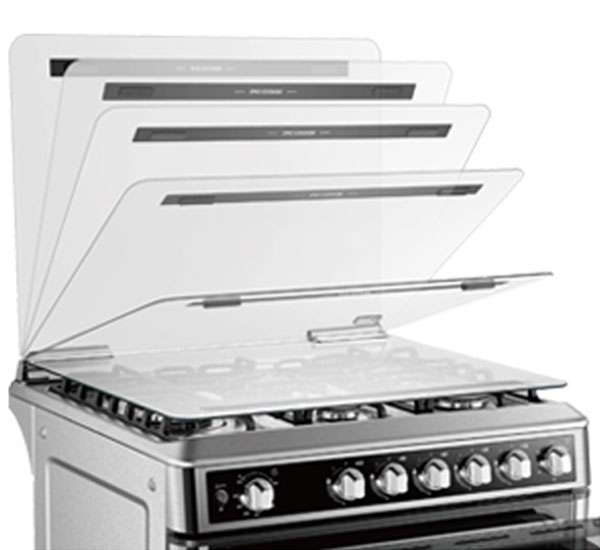 Soft Closing Door
The oven door can be closed automatically and softly when it reaches the angle. No more banging. Just silence.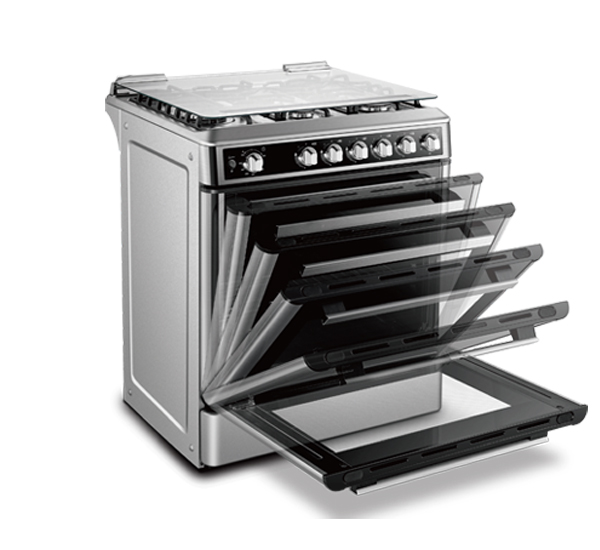 Rotisserie
The rotisserie feature works in sync with the grill technology to cook various cuts of meat, maintaining an ideal cooking temperature to roast the flesh while allowing the outer skin to brown to perfection.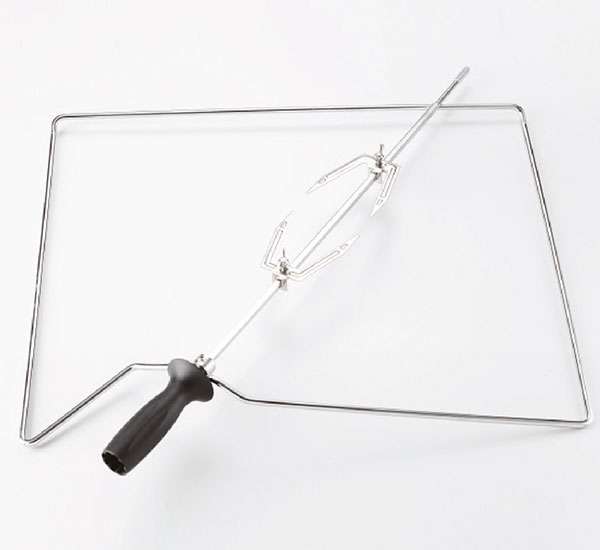 Cast Iron Pan Support
Further enhancing the safety of Midea cookers, cast iron pan support is stylishly designed to provide maximum stability. Perfect burners position for multiple dishes at the same time. No more tangled pots and pans and enlarged cooking area providing 23% larger area for you to prepare the culinary masterpieces.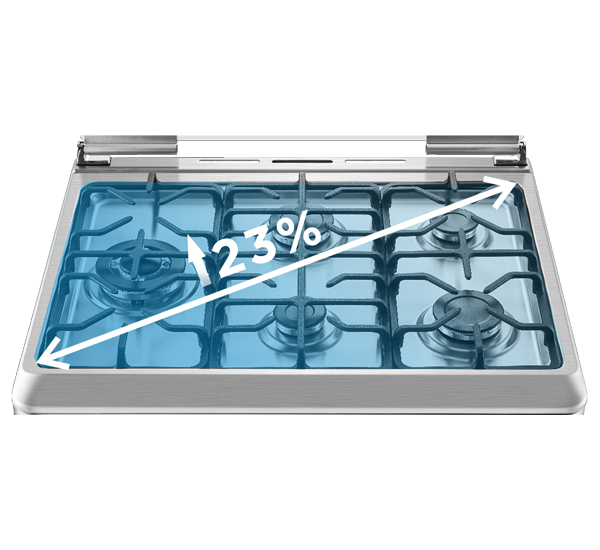 Open Drawer Available
The bottom drawer gives you extra space for the pots & pans, or even to cook with the heat from above.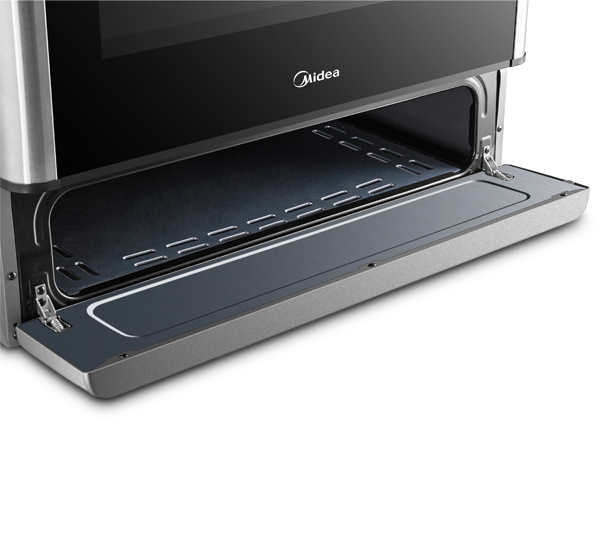 Sabaf Italian Burner
Ensure that you're cooking every dish to perfection with the SABAF Italian burners that have precise flame control.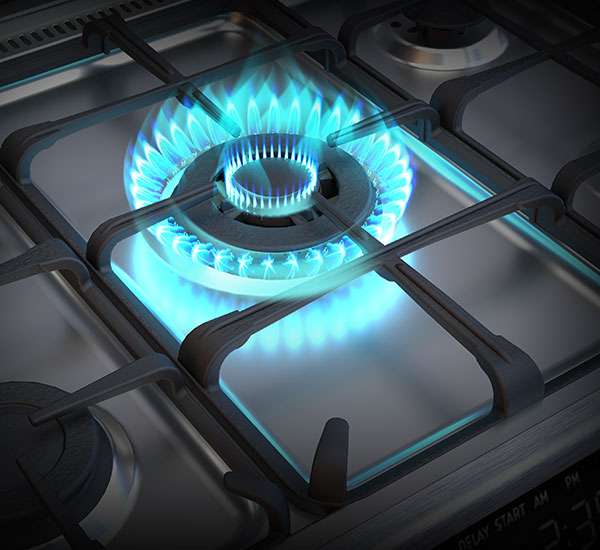 SPECIFICATIONS
Size: 90cm

Burner Type: SABAF

Pan Support Type: CAST IRON

Oven Capacity: 115L

Oven Type: GAS

Grill Type: GAS

Oven Grill Separate Knobs: Yes

Top Glass Lid

Rotisserie: Yes

Cavity Type: ENAMEL

Convection Fan: Yes

Power Supply: 220V-240V/50Hz

Dimensions (W×D×H): 900×630×800 mm