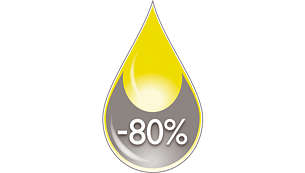 Rapid Air technology for healthier frying
Airfryer's unique Rapid Air technology enables you to fry, bake, roast and grill the tastiest snacks and meals with less fat than a conventional fryer, by using little or no oil! Nasco airfryer with Rapid Air technology also creates less smell than conventional fryers. It is easy to clean, safe and economical for daily use!
Adjustable time and temperature control
Its integrated timer allows you to pre-set cooking times of up to 30 minutes. The auto-off function includes a "ready" sound indicator. The fully adjustable temperature control allows you to pre-set the best cooking temperature for your food up to 200 degrees. Enjoy crispy golden-brown fries, snacks, chicken, meat and more, all prepared at the right time and temperature for the best result!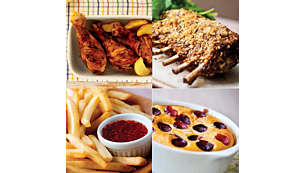 With the Airfryer you can fry, grill, roast and even bake
Not just great for frying, the innovative Nasco Airfryer with Rapid Air technology also lets you grill, bake and even roast your favourite dishes for a one-stop solution for all of your meals.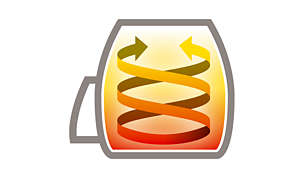 Unique design for delicious and low-fat cooking results
Nasco Airfryer's unique design, which combines fast-circulating superheated air, a starfish design and an optimal heating profile, allows you to fry a variety of delicious meals quickly, easily and more healthily without necessarily adding oil.