Eco Bubble™ Cleansing Bubble

SmartThings smart remote control
Knows your washing machine better than you
AI intelligent control
The new UX interface brings a convenient and personalized experience. Through deep learning of the user's washing habits, it can provide users with the best washing program suggestions¹ and display the washing process progress in real time.
SmartThings ² remote control can also be used to provide advice on washing programs and operational issues.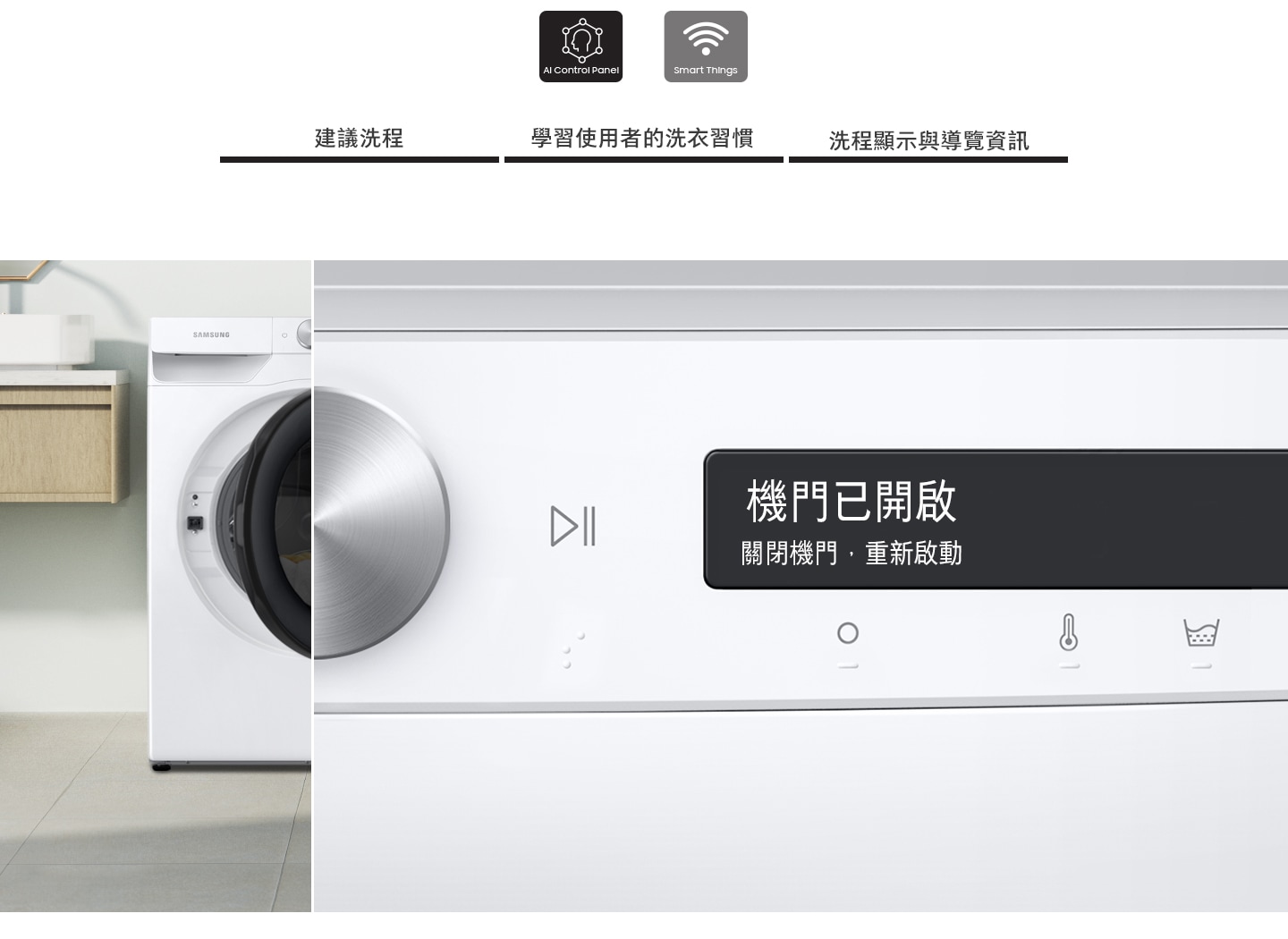 ¹ The washing machine is sorted according to the frequency of the most recently used washing programs, and the washing machine needs to go through at least 10 washing programs before it can be automatically sorted according to the frequency of washing programs. When the cumulative number of washing programs is less than 10, the washing program will display the system default value.




² Available for Android and iOS devices. Wi-Fi connection required.




³ The pictures are for illustration only and may differ from the actual device interface.
Deodorizing and degerming without washing
Air Wash Hot Air Refreshing Technology
Keep clothes smelling fresh with Air Wash technology that deodorizes and kills bacteria¹. No-wash and no-cleaning agents can also make clothes smell as fresh as new ones!
¹ Test report according to Intertek Test Sanitary Vapor Procedure. Effectively removes 99.9% of certain bacteria, including Staphylococcus aureus and E. coli. Individual results may vary.
Efficient and durable digital frequency conversion motor
20-year warranty on motor
High efficiency, low noise and more durable. Digital inverter technology utilizes powerful magnets for quieter and more powerful performance. And backed by the industry's longest¹ durability and 20-year warranty.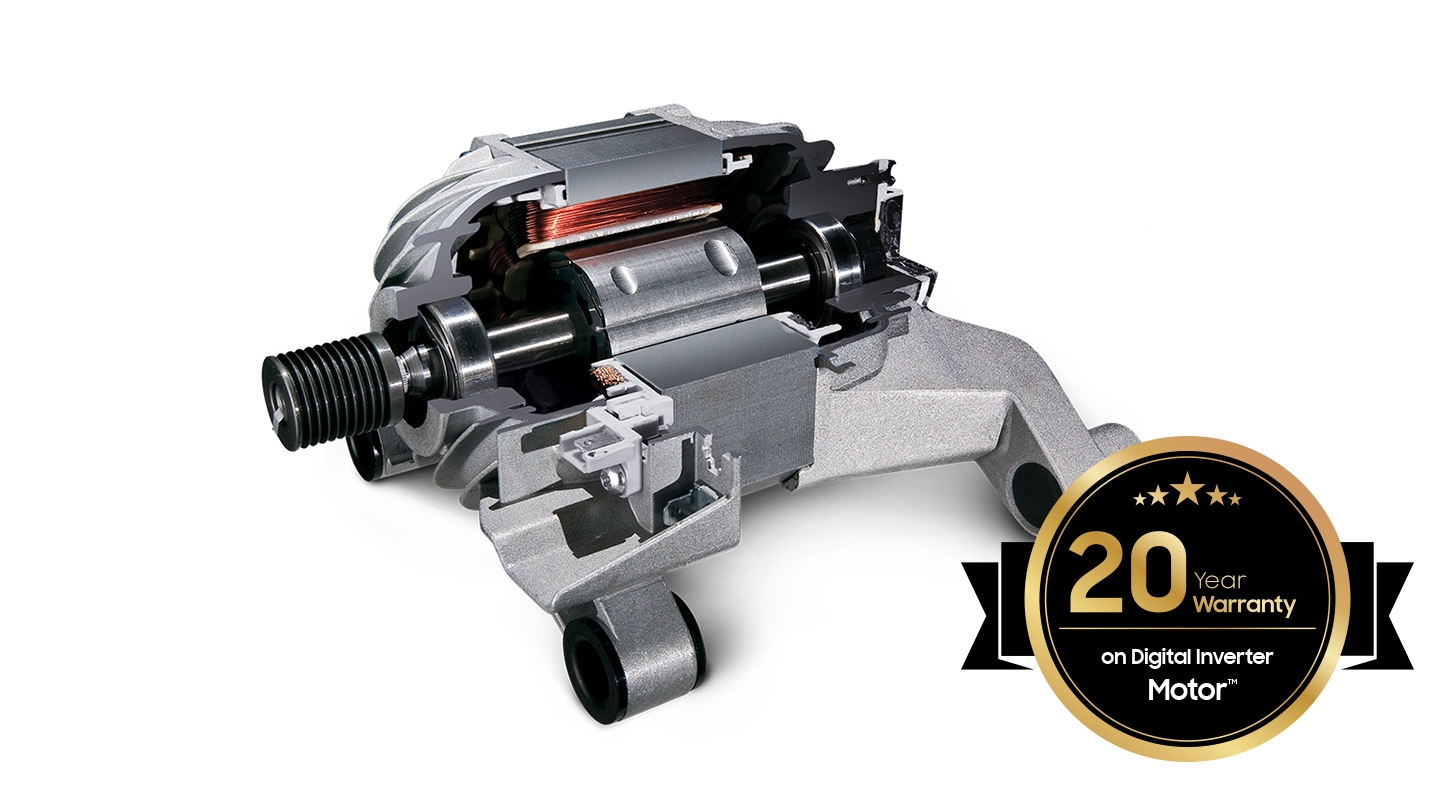 ¹ 20-year warranty coverage on inverter motors only.
² The pictures are simulated images and are for reference only.
Bucket tanks stay clean and last forever
tank wash
Thoroughly clean from the barrel tank to the rubber ring on the door, not only sterilizing but also descaling.
Through high-temperature rinsing and quick agitation to clean the tank, it can effectively remove 99.9% of bacteria in the tank without adding additional detergent¹. After every 40 washing programs, it will automatically remind you to start the tank cleaning process.
¹ The Intertek certified tank cleaning process can effectively remove 99.9% of the bacteria in the tank and 99% of the dirt on the rubber ring.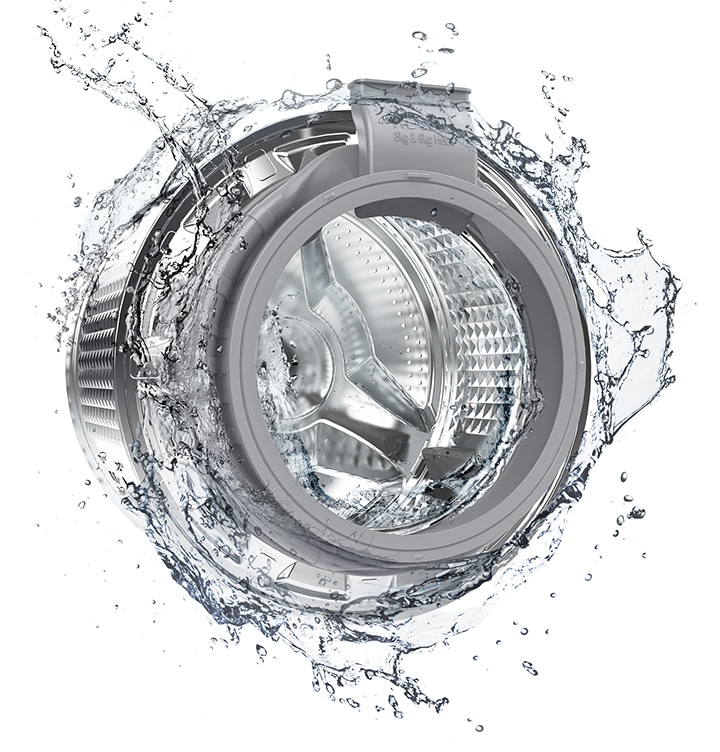 Keep the detergent box hygienic and clean
Cleaning detergent box
The specially designed flushing system uses strong water to repeatedly flush the lotion box, reducing the residue of lotion or softener, and effectively preventing the growth of bacteria.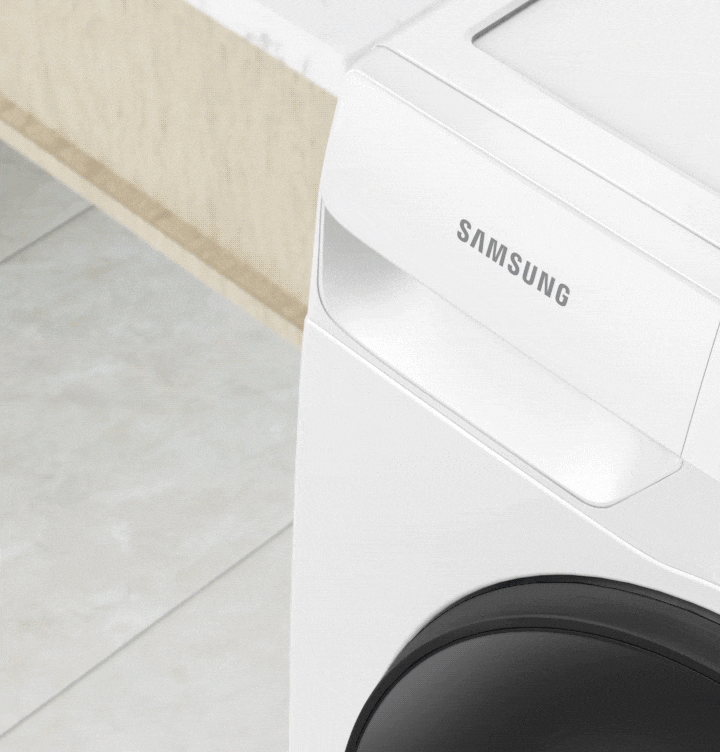 The stubborn dirt is gone!
Bubble Soak Wash
Through the continuous cycle of flipping, tapping and soaking, the clothes are completely soaked in fine bubbles, which can efficiently separate and remove all kinds of stubborn stains¹, such as blood stains, tea stains, wine stains, cosmetics and grass stains.
¹ Tested according to IEC 60456 5th. 8KG load/bubble soaking wash (WF80F5E5U4) was tested VS cotton clothes 40 / 60°C, chemical fiber 60°C, denim fabric 40°C, no bubble soaking washing machine.

Go to GALAXY STORE
¹ Galaxy Store is only available for Samsung phone users.
² A Samsung Account is required.
Go to APP STORE
¹ App Store is for iOS users only.

GO TO GOOGLE PLAY
¹ Google Play is only available for Android users.
¹ Available technologies, features and interfaces may vary by country, service provider, network environment or product and are subject to change without notice.
² You need to install the SmartThings app on your mobile device to complete the installation steps.
³ Available on Android and iOS devices.
⁴ Requires Wi-Fi connection.
⁵ Need to log in to your Samsung Account to complete the setup process.
⁶ For interoperability through SmartThings, all devices should be registered under the same Samsung Account.
⁷ Function support varies by country/region, please refer to the actual product.
⁸ Results of use include, but are not limited to, any damage or injury caused by incorrect information provided by the user.
⁹ SmartThings APP actually uses a Chinese interface.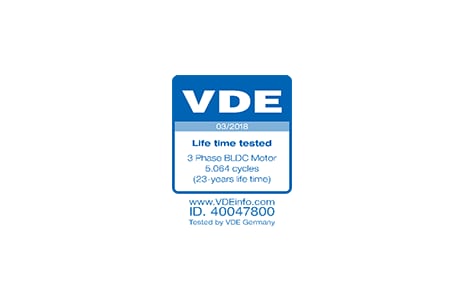 VDE certification
23-year lifespan certification for digital inverter motors
Intertek Certification
Steam sterilization + hot air freshening + tank cleaning
Product specifications
Laundry capacity ( kg ):

12.0 kg

Drying capacity( kg ):

8.0 kg

Physical specifications (net width × net height × net depth): 600×850×650mm

Panel display:

AI intelligent control

Motor:

Digital frequency conversion motor

Tank design:

Ultimate Diamond Steel Channel
Specifications
Laundry capacity ( kg ):

12.0 kg
Drying specifications and sizes
Drying capacity( kg ):

8.0 kg
Colour:

Chrome Gray

Panel display:

AI intelligent control
AI intelligent control:

Yes

AI Smart Laundry:

no

 
Bubble Soak Wash:

Yes

 
Eco Bubble™ Cleansing Bubble:

Yes

 
Motor:

Digital frequency conversion motor

VRT Plus™ Vibration and Quiet Technology:

no

Smart Lotion Added:

no

language setting:

Yes

Smart Control Smart Control:

Yes

Child lock:

Yes

Reserve:

Yes

Door lock:

Yes

Tank wash:

Yes

 
Laundry tank:

Ultimate Diamond Steel Channel

 
Hot and cold water pipe:

cold water

Strong wash:

Yes

 
Custom itinerary:

Yes

Reserve:

Yes

Super fast wash:

no

Time setting:

Yes

Quick Wash + Dry:

no

Steam sterilization:

Yes
Sports clothing:

Yes

Air Wash hot air fresh:

Yes

Sheet:

Yes

Cloudy day:

Yes

Cotton clothing:

Yes

Bright clothes:

Yes

Everyday clothes:

Yes

Gentle/Hand Laundry:

Yes

Dehydration:

Yes

Tank wash:

Yes

 
Cotton clothing:

Yes

Outdoor clothing:

Yes

Washing + dehydration:

Yes

 
Shirt:

Yes

 
Silent washing program:

Yes

Super energy-saving washing program:

Yes

Chemical Fiber:

Yes

Towel:

Yes

 
Wash + dry:

Yes

Wool:

Yes

Cotton drying:

Yes

Chemical fiber drying:

Yes

15 minutes quick wash:

Yes
Dimensions ( Clear Width × Clear Height × Clear Depth ): 600×850×650mm
Net Weight:

80kg