A refrigerator that curves to meet every degree of life, rounded design, responding to the lifestyle of the new generation.
Large Compartments

Tempered Glass Shelf

Curve & Rounded Design

Gross Capacity (L): 181

Net Capacity (L): 172

Weight (kg): 31

Energy Efficiency Rating: 4

Energy Consumption (kWh): 209
Curvy and rounded, responding to the lifestyles that require elegance and distinction.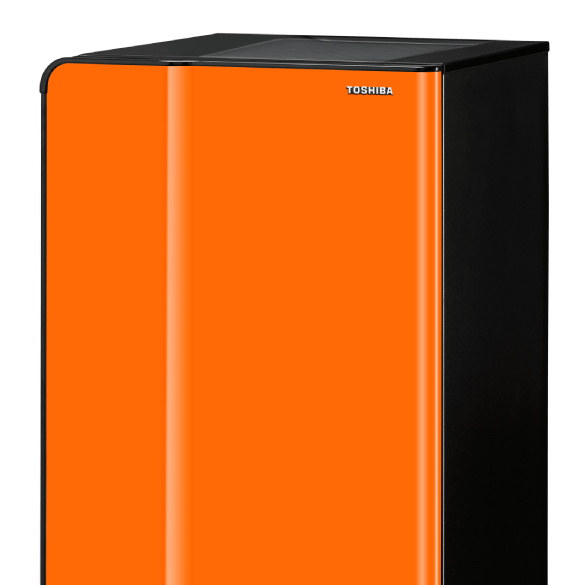 Large chiller compartment can hold a lot of stuff.
The large freezer compartment increases the cooling area and the usable area.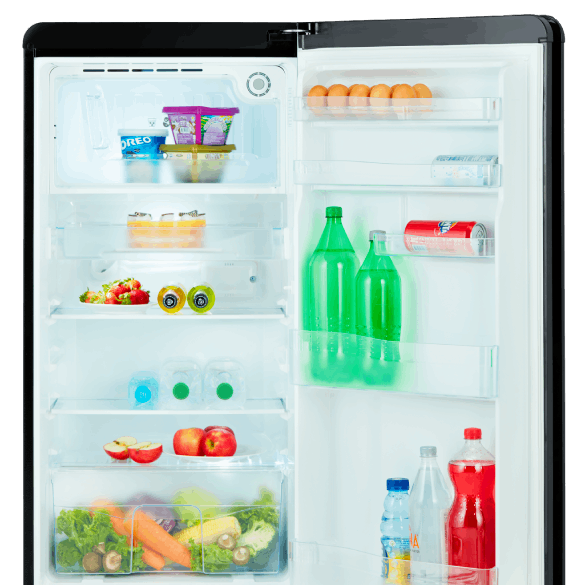 More Stars, More Energy Saving
Rated 4-Star in energy efficiency rating.
Consumes 39.05% less energy than the lowest 2-Stars rated product.
Tested According To MS IEC 62552 : 2016-1 & 2016-3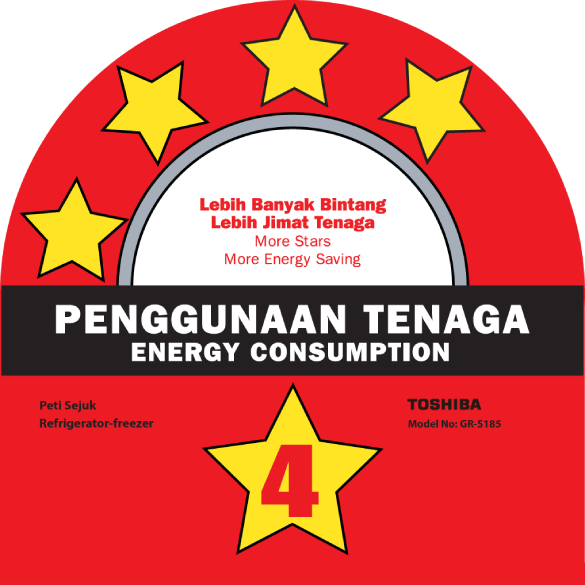 Energy Efficiency: 4-Star

Refrigerant: R600a 42g

Defrost: Semi-automatic

Tempered Glass Shelf
Gross Capacity (L): 181

Net Capacity (L): 172

Net Freezer Capacity (L): 25

Net Refrigerator Capacity (L): 147

Net Weight (kg): 31

Energy Consumption (kWh): 209

Rated Power Supply (V): 220-240V

Rated Frequency (Hz): 50 Hz
Product Dimensions (W × D × H) (mm): 563 × 562 × 1243