The characteristics of this Whirlpool free-standing combi: stainless steel colour. Stainless steel optical design with anti-fingerprint protection. No Frost, technology without frost, which effectively prevents the formation of ice in the freezer, reducing the level of humidity. A tall appliance to accommodate your family's needs. Glass shelves, which provide solidity and elegance.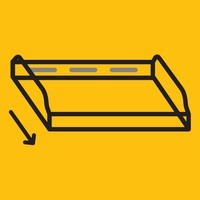 To immediately find your most frequently used foods.
A special tray that slides out for better viewing and easy access to frequently used foods stored in the freezer.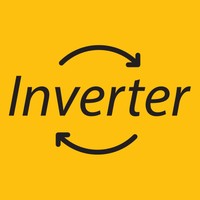 Inverter Compressor Inverter compressor with 6TH SENSE.
Optimizes energy consumption and reduces temperature fluctuations, which improves food preservation.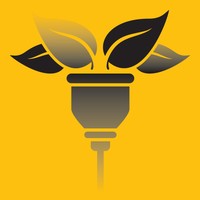 Energy saving Ultra-fast temperature recovery. The innovative Energy Saving technology offers a very fast temperature recovery, guaranteeing low energy consumption and prolonged freshness.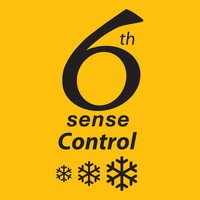 6th Sense Control Technology that quickly restores the ideal temperature and humidity.
6TH SENSE technology constantly detects variations in temperature and humidity due to external causes (i.e. door opening) and quickly restores the ideal temperature and humidity for optimal food preservation both in the fridge and in the freezer. freezer. Avoid burns on food stored in the freezer.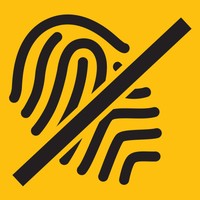 Anti-fingerprint Easy to clean. The anti-fingerprint treatment ensures easy and quick removal of dust, fingerprints and scratches. Cleaning has never been so easy.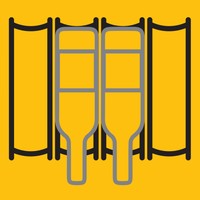 This Whirlpool refrigerator ensures perfect storage for your bottles, with its specific bottle rack.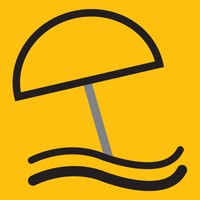 Vacation mode Carefree vacations.
Vacation mode allows you to set your Combi to standby mode while you are on vacation.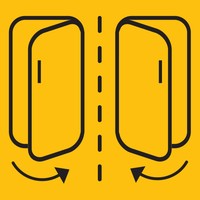 For your comfort. This Combi Whirlpool has a reversible door, so you can open from the right or left, according to your convenience.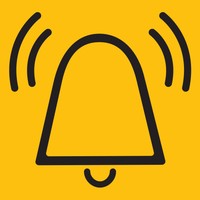 Designed for your peace of mind.The temperature alarm alerts you if there is an increase in temperature in your refrigerator, making you avoid potential food waste.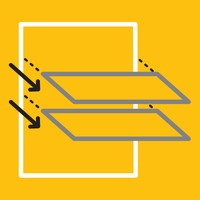 Removable shelf Access your food easily.
It is removable up to 12 cm, allowing easy access even to food stored at the back of the shelves.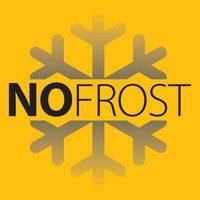 No need to defrost. NoFrost technology reduces the humidity in the freezer, preventing the formation of ice.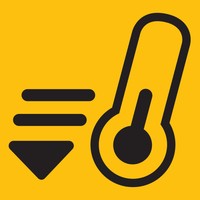 Fast cooling. The temperature in your fridge drops immediately, when new food is stored. Integrated sensors automatically adjust the cooling temperature, ensuring low energy consumption and prolonged freshness.
Fresh Box+ Fruits and vegetables stay fresh for up to 15 days *.
A drawer with integrated humidity control slider that allows you to keep your fruits and vegetables fresh for up to 15 days *.
*Based on weight loss and visual quality, considering common fruits and vegetables. Internal test procedure.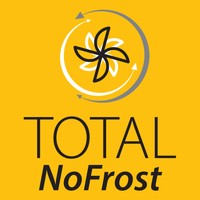 Do not defrost again. There will be no more ice in the fridge.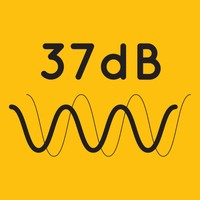 With a noise level of 37 dB, this refrigerator guarantees a calm and quiet environment in the kitchen.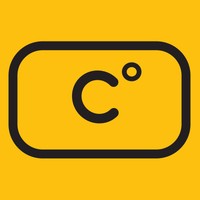 System with electronic controls
Perfect performance. This Combi Whirlpool has a system with electronic controls that guarantees the correct configuration of the parameters, for an ideal performance and a safe control of the temperature.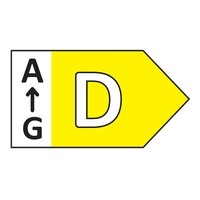 Optimal energy efficiency.
With its D energy rating, this Whirlpool appliance will allow you to enjoy great performance and optimal energy consumption.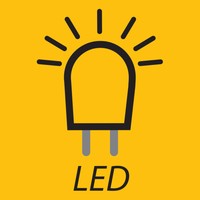 Perfect lighting. Energy-efficient LED lights evenly illuminate the refrigerator cavity, so you can always find what you're looking for.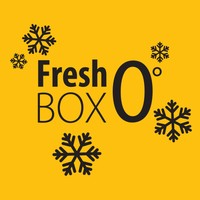 Ideal temperature in the 0° drawer (-2°/+3°) to preserve delicate food such as meat and fish.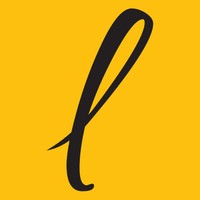 All the space you need. This Whirlpool fridge-freezer combination is designed to provide all the space you need to comfortably store your food and drinks.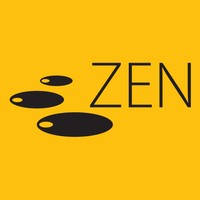 Enjoy calm in your kitchen with optimal performance with a low noise level thanks to the Zen motor of the compressor in our range of fridges/freezers.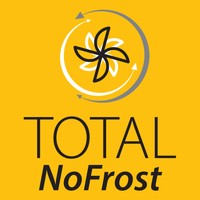 Forget about manual defrosting in the freezer and condensation in the fridge forever. This technology prevents the formation of ice in the freezer and frost in the refrigerator cavity.
SPECIFICATIONS
Dimensions
Height (cm): 202.7

Width (cm): 59.6

Depth (cm): 67.8

Gross freezer capacity: 130

Gross Refrigerator Capacity: 277
Features
Door installation system: None

Installation type: Free installation

Type: Combination fridge/freezer

Sum of freezer compartment volumes (EU 2017/1369): 104

Freezing capacity (kg/24h) (4-star compartment) (EU 2017/1369): 11

Total product volume (EU 2017/1369): 371

Sum of the volumes of the refrigerated compartments and the non-frozen compartments (EU 2017/1369):

267

Control Type: Electronic

Defrost process in the refrigerator part: Automatic

Defrost process in the freezer part: Frost-free
Performance
Energy Efficiency Class (Regulation (EU) 2017/1369): D

Annual energy consumption in Kilowatt hours per year (kWh/a) (EU 2017/1369): 203

Star rating: 4

Storage period in case of power failure (h): 17

Connection power: 160

Electric current intensity: 1

Quick Cool Switch: Yes

Quick freeze function (EU 2017/1369): Yes

Airborne noise emission class (EU 2017/1369): 37