Inverter Direct Drive Motor
Less vibration, less noise
Not just one but two Inverter Direct Drive motors are found on this high performance washing machine. LG washing machines equipped with the Direct Drive™ motor ensure maximum reliability and quiet washing. Without a belt, this motor, guaranteed for 10 years, is one of the most reliable on the market.
Choose a wash program and 6 Motion Direct Drive technology will cause the machine's drum to rotate in multiple directions, giving fabrics the softness they need and washing laundry to perfection.
Save water and save time thanks to EcoHybrid
EcoHybrid technology with energy efficiency A saves water, or reduces the duration of the drying cycle*. Select Eco Dry mode, which uses no water for drying, or Normal Dry mode to shorten the entire drying cycle and reduce your energy costs.
Laundry at the speed of life
The TurboWash's fast soaking water spray and filtration motion reduce wash time to just 49 minutes, while delivering enhanced powerful wash performance.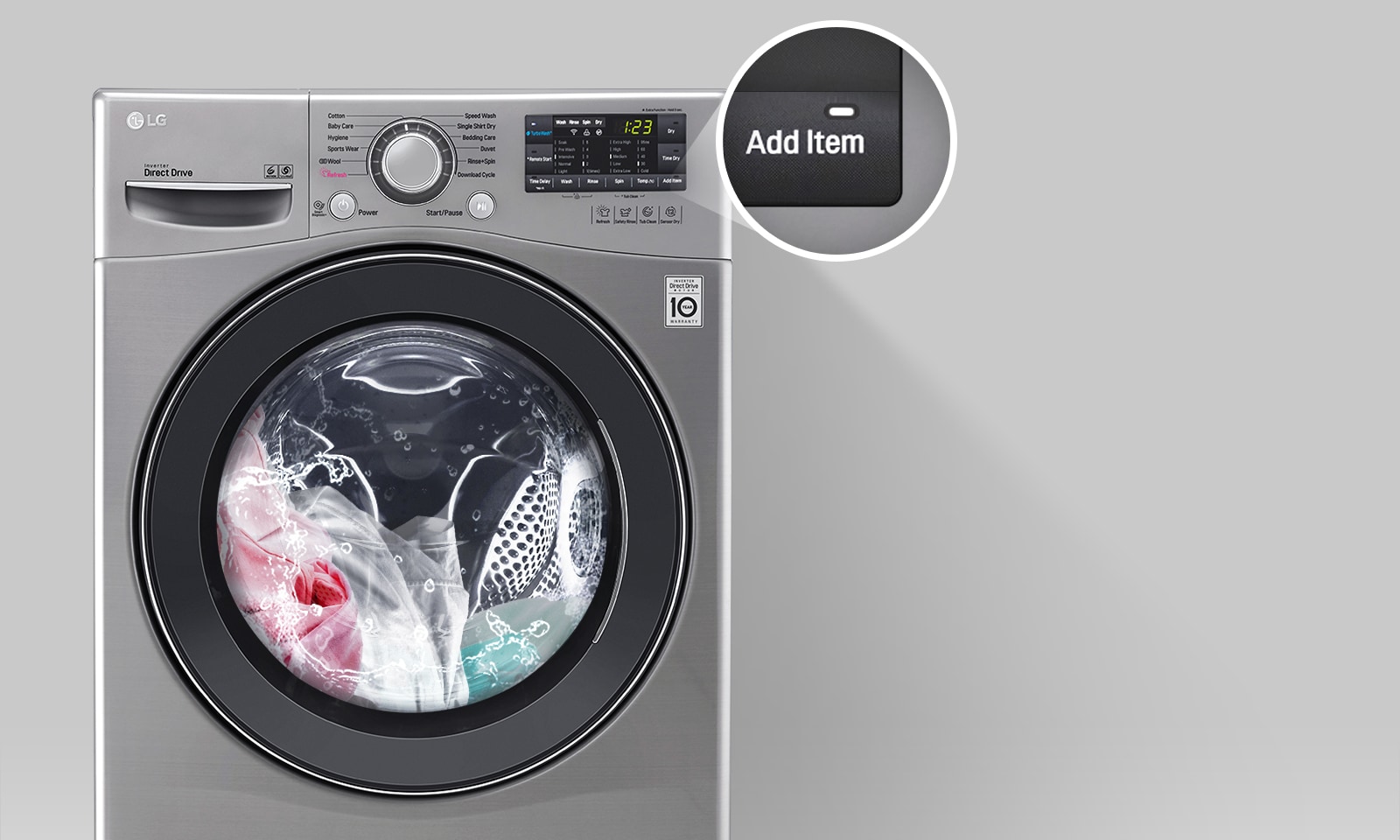 If you forgot to put an item in the machine after it started, just press "Add laundry" and add all the laundry you want, from small socks to large jackets. Whichever wash cycle you have chosen, the door can be opened* immediately (in just 3 seconds)** during the wash