TURBO mode
In the TURBO mode, you can turn the proteins into a perfect foam.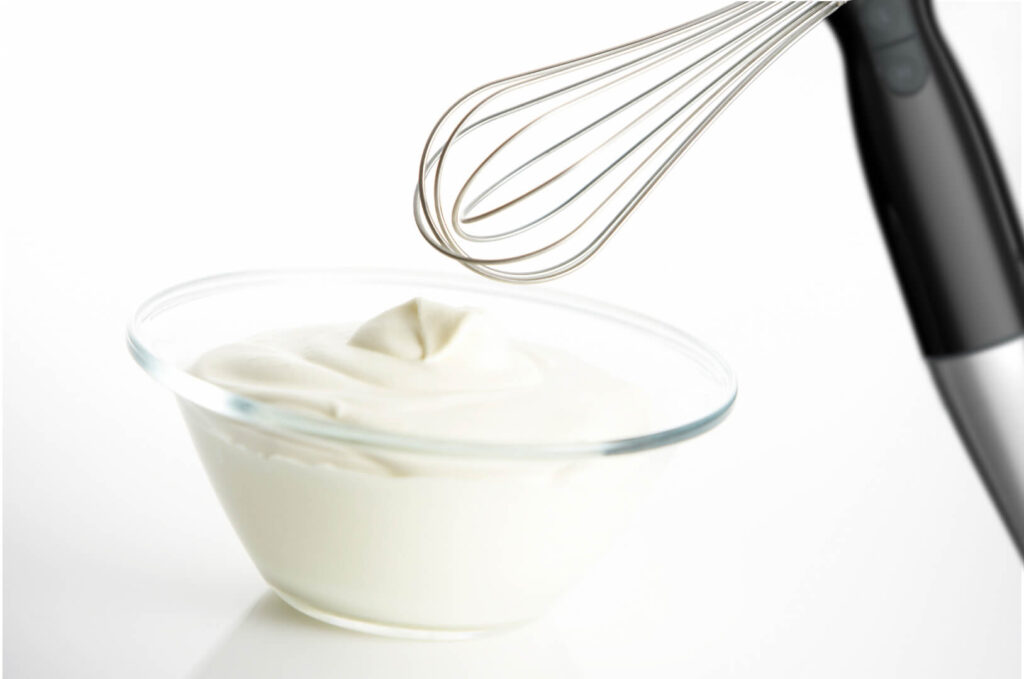 Functionality
With the Midea multifunction hand blender, you can prepare a variety of foods, from batter to light pasta or creamy soups.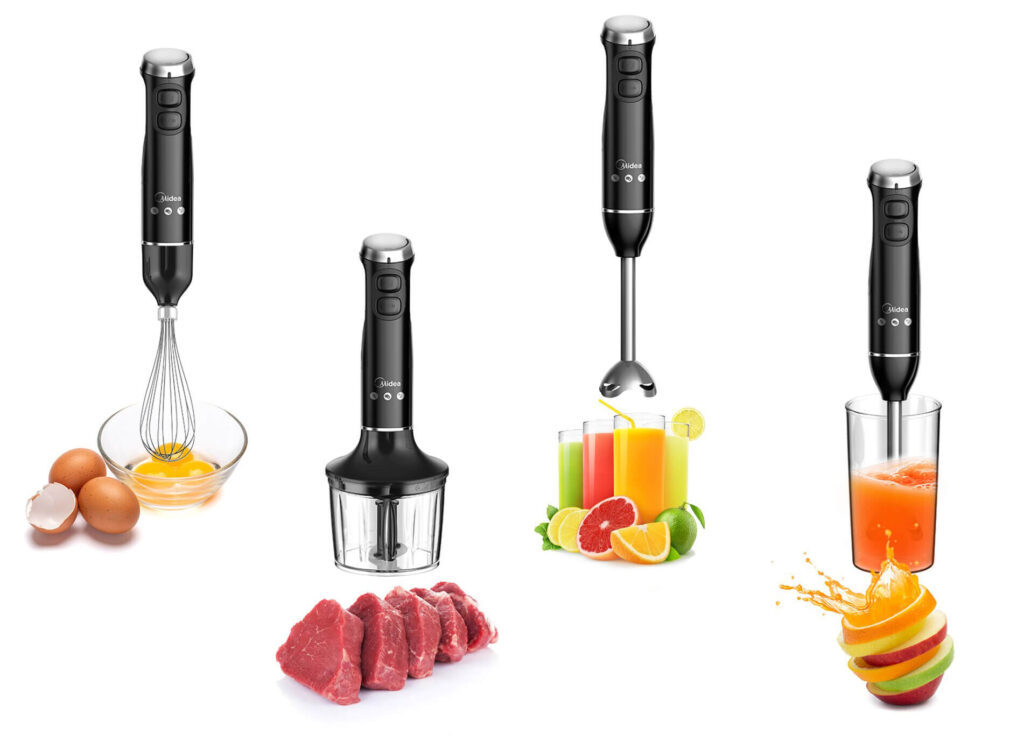 Additional stiffeners on the walls of the crusher
Additional stiffening walls help to regulate the homogeneity of feed processing. Thanks to this, in the chopper you can not only prepare mashed potatoes or pate, but also chop vegetables, for example, for frying.

Technical characteristics
Blender type: Pressable

Container size: 600 ml

The material of the vessel: Plastic

Nominal power: 300 W

Equipment: blender, nozzle-foamer, nozzle-shredder, measuring cup

Additional stiffeners on the walls of the crusher: Yes

Shredder size: 500 ml

Speed: 1 speed + turbo mode

Body material: Plastic

Blender nozzle material: Stainless steel

Colour: Black