Easily cook your fresh food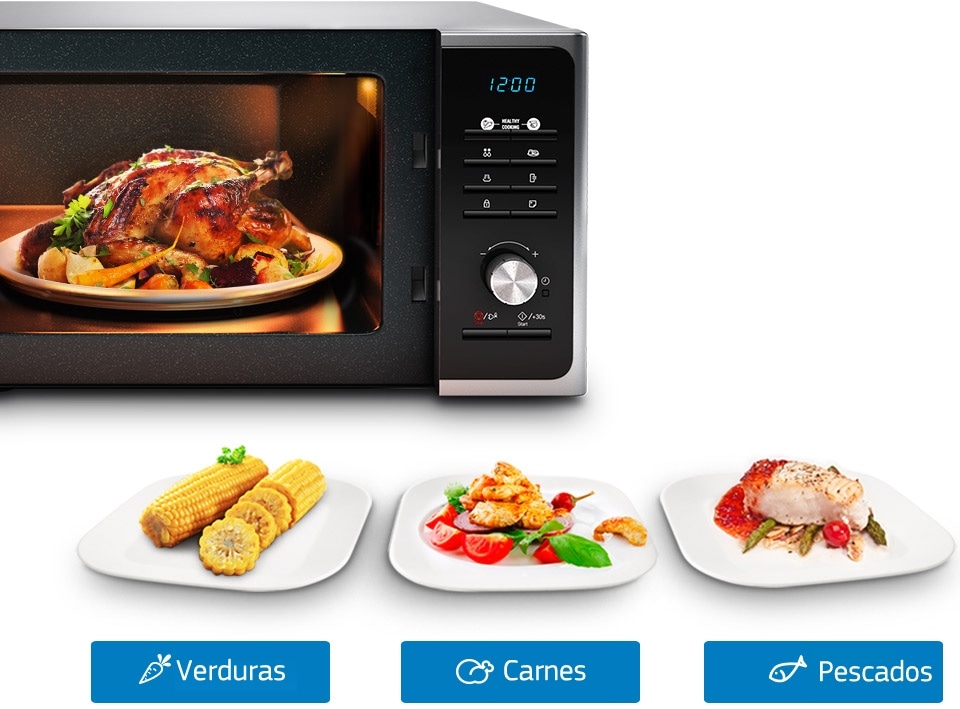 Replace your pre-cooked dishes with healthier home-cooked meals thanks to the Samsung F300G microwave oven. You will be able to cook delicious dishes in a matter of minutes in the simplest way with the help of its 20 preparation modes.
Improve the look of your kitchen
Give a modern and elegant touch to your kitchen with the new Samsung F300G microwave oven, thanks to its black glass front with Crystal Touch handle, blue display and gray dial.
Thanks to its ceramic interior, your microwave is always impeccable
The Samsung F300G Microwave features a smooth Enamel ceramic interior that's easy to clean and won't scratch or fade over time. It has an antibacterial interior completely resistant to any type of chafing.
Save money with ECO mode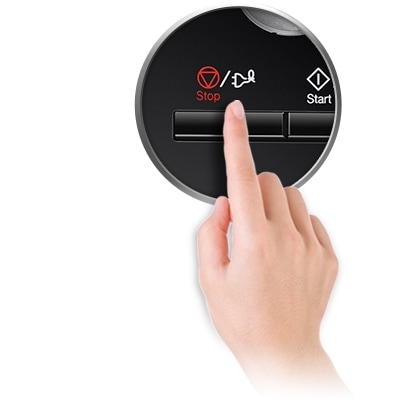 Thanks to the ECO mode, Samsung's new F300G microwave oven has reduced stand-by consumption, which means savings on your electricity bill.
Perfectly cooked dishes
Get perfectly cooked dishes with Samsung's triple microwave distribution system, which ensures a more precise and even distribution of heat throughout the food. With our microwave ovens, you will enjoy cooking.
Specifications
Specification Detail
Facility

HOW

Ability

23L

Screen type

LED

Wave distribution mechanism

Rotary

Heat source

Grill

Consumption Strain

230V / 50Hz

Output power (max)

800W

Power consumption (microwave)

1,200W

Power level

6

Control method

Touch + Wheel

Door Opening Mechanism

Shooter

Inner cavity

Ceramic Enamel

Language selection

No
Cooking modes

Yeah

Grill

Sheath

Maximum cooking time

99 min

More less

No

Cooking Phases

No

Weight control / service

Yes

One minute/30 sec. Further

30 sec+

Preheat

No

Option

No

Self cooking

Yeah

Self steam cooking

No

Sensor cooking

No

Ignition on/off

No

Deodorizer

Yes

Settings (my choice)
Time system (12H/24H)

Yes

Sound options

Yes

Child lock

Yes (Hidden)
Signal end reminder

Yes

Others

No
Grilles Round

Yes

Steamed pot

No

Dish Cooking Container

No

Crispy tray

No

Spit

No

Cook Book

No

Others

No
Dimensions

Cavity (W × H × D) 335 × 211 × 324mm
Exterior (W × H × D) 490 × 275 × 392mm
With packaging (W × H × D) 561 × 348 × 490mm